REBOUND
life skills and risk education programme
REBOUND is a novel media-based life skills and risk education programme developed for 14- to 25-year olds in school, university or youth group settings.
The programme is based on cooperative learning. It is facilitated by teachers and other professionals and supported by peer mentors. The curriculum is centred around 'explorative film work' with short films/videos depicting risk behaviours and life challenges. The methodology aims to promote risk competence and positive norm-building in social groups. The programme consists of a course comprising 16 units, 10 of which focus on psychosocial strength (resilience) and 6 on the risks of alcohol and other drugs. Implementation is supported by a mentoring system, a website providing all kinds of information on strength and drugs – and tools for organisational development. 
REBOUND focuses on the development of risk competence regarding alcohol and other drugs. It aims to build positive developmental assets such as cognitive and emotional competence, self-perception of one's strengths and self-efficacy. REBOUND has been developed to achieve longterm effects in contrast to quick fix approaches. Its goals include cognitive, developmental and environmental dimensions.
REBOUND aims at strengthening autonomous decision-making, positive group norms and risk awareness. Addressing an age group that is known to have experience with a number of psychoactive substances (alcohol being the most prevalent), the programme aims to intervene at the experimentation phase in the case of users and strengthen abstinence values in the case of non-users.
A standard course structure was created to allow schools and other organisations to adapt the course according to their needs.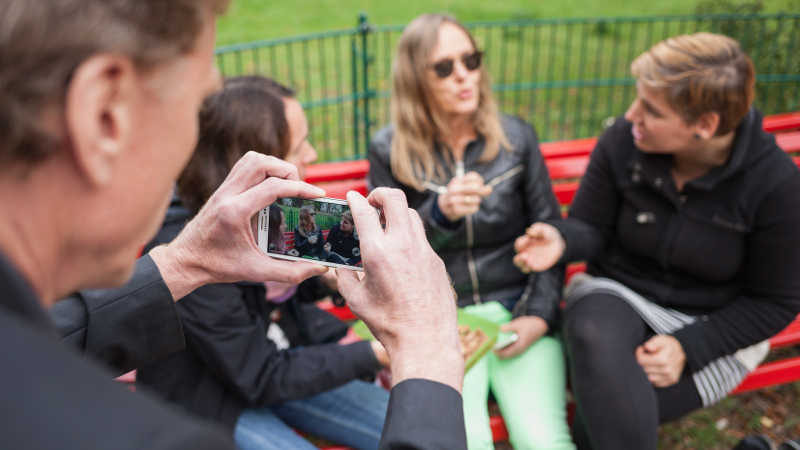 Media and experiential learning
As many persons in the target group as possible should be encouraged to see themselves not as 'objects of an intervention' but as 'agents' of their own development by becoming active, for example, through the students' video project. REBOUND supports students to become aware of their own and others' internal and external resources and skills.
REBOUND's use of film as a medium of education is based on the following assumptions. First, normative learning about risk behaviours ordinarily happens either within confronting life situations or through viewing media representations of such situations – but only rarely in abstract discourses about risks.
The explorative film work in REBOUND intends to stimulate reflection, create awareness and begin a norm building process. Second, knowledge-based elements of drug education should be linked to real-life scenarios (which can be simulated in films) portraying contexts in which that knowledge is needed.
Peer-Involvement
Peer-involvement is a central pillar of the REBOUND curriculum and representatives of the target group participated in all stages of the curriculum development.
REBOUND offers different ways of peer-involvement:
Life line-lesson: Peers and adults are trained to participate in a so-called Life line–lesson, sharing resilience stories from their own biographies.
Team-teaching: Peers conduct individual course contents and methods in cooperation with professional course facilitators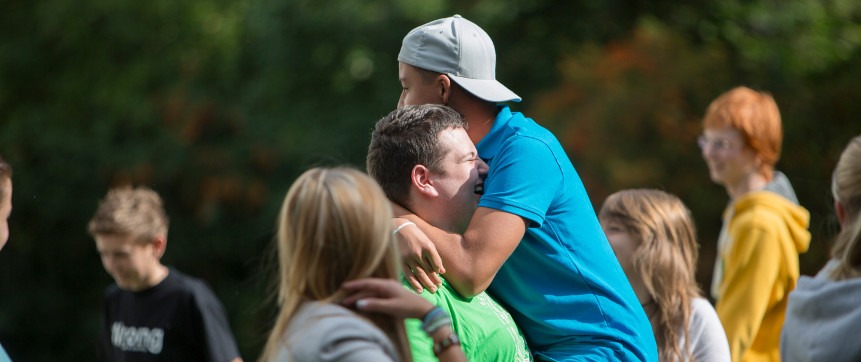 Scientifically sound
The programme has been evaluated with about 800 students in the intervention group of a controlled study using a mixed-method design involving structured stakeholder and peer feedback.
Additionally we used best-practice standards for drug abuse prevention: (1) interactivity, (2) using a social influence model, (3) additional community interventions, (4) peer leaders, (5) working on life skills (which we consider aspects of resilience), (6) strengthening positive norms for both users and non-users ('no use, low use, seek appropriate support' as a short formula for risk competence) and (7) harm reduction information. The programme was evaluated in a controlled study. These guidelines encouraged the programme developers to involve the target group and programme facilitators in the development as mentors and co-learners of the facilitator training.
The concept and methods of REBOUND comprise well-established best-practice concepts, as well as new developments like the scenario-based explorative film work.
The EDPQS (European Drug Prevention Quality Standards) were applied during and after the development and evaluation of REBOUND. Furthermore, the REBOUND team was involved in the EDPQS project as an associate partner.
REBOUND is…
Relevant to the target population
Ethical
Evidence-based
Providing evidence
(Cost) Effective
Feasible
Sustainable